Please add and share info here
The Pope is to visit Barcelona on Sunday, 7th November 2010 to bless Antoni Gaudi's famous and unique "Sagrada Familia" Cathedral.
.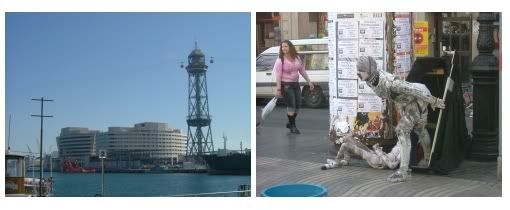 Other ships in Port:  Wind Star, Arcadia
Caution: Beware of Pick Pockets.
Caution: Dress appropriate when visiting places of worship.
Download Celebrity's Port Explorer Guide
Directions to ship From El Prat International Airport (BCN):
1.Exit the airport and take the road to Barcelona city. Once there, take the Ronda Litoral Highway and take the exit marked PUERTO
2.Turn right and then follow the signs indicating PUERTO. Ships are berthed at Adossat Terminal (Moll Adossat).